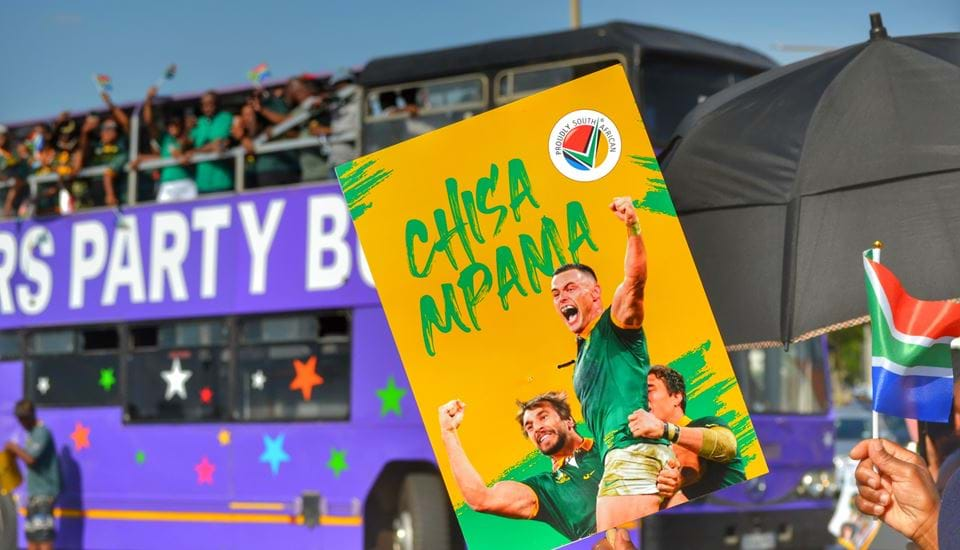 The euphoria of victory echoes through the nation to join hands to celebrate the Champions Homecoming in a unique and exhilarating event. The Rugby World Cup trophy is set to return to its homeland — the Champions Homecoming at Maponya Mall in Soweto on 2 November 2023. This extraordinary event promises a day filled with jubilation and the chance to witness the iconic Rugby World Cup trophy. Attendees will have the opportunity to experience the celebratory Springbok Victory Tour and stand a chance to WIN an exclusive VIP experience for two. The VIP Experience giveaway promises an unforgettable day for two lucky winners at Maponya Mall, featuring an array of delightful food, refreshing drinks, live entertainment, and a touch of pampering, ensuring a monumental celebration for all attendees. We stand united as a nation, celebrating the victorious achievement of the Springboks, and express our gratitude to our communities for their unwavering support. The Champions Homecoming Celebration is an exceptional opportunity to honour our champions and revel in the pride of South African rugby. Don't miss this historic celebration at Maponya Mall on 2 November!
Maponya Mall is Celebrating Cultural Diversity. Boost your brand!
Win your free education! Maponya Mall is offering 3 higher learning certificates worth R50,000 each at Boston City Campus.