Human Rights Day at Maponya Mall!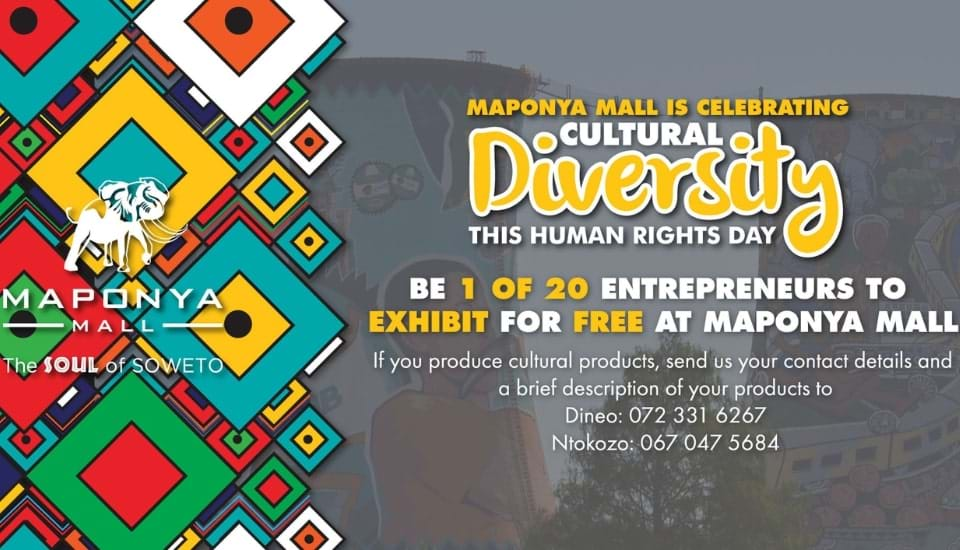 Maponya Mall is Celebrating Cultural Diversity. Boost your brand!
In the spirit of Human Rights Day on 21 March, we are looking to help out our local talent by giving 20 local entrepreneurs a chance to showcase their products at Maponya Mall for FREE!
If you're a producer of traditional, South African cultural products, send us your contact details and a brief description of your business to exhibit at Maponya Mall! Contact our team today to book your free space:
Want to find out more about booking space at Maponya Mall? Click here for everything you'll need to help make the decision that will boost your business: bit.ly/3sY8wEp
Don't forget to come out and support your friends, family and loved ones as they showcase everything that Soweto has to offer!
#MaponyaGrind #SoulOfSoweto #MaponyaMall #Shopping #RetailTherapy #HumanRightsDay #CulturalDiversity #Soweto #Local #LoveLocal #Entrepreneurship #Business #ProudlySouthAfrican